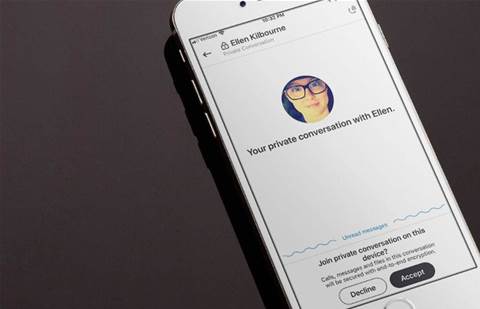 New private conversations feature
Microsoft has partnered with encrypted messaging app Signal to encrypt messages on Skype.
The software vendor is the latest to join a growing list of companies including Google and Facebook to encrypt their messaging platforms, Signal's Joshua Lund revealed in a blog post.
Through the collaboration, Microsoft is introducing a private conversations feature in Skype, which is powered by the Signal protocol.
The feature is currently available in preview for Skype Insiders.
"We're going to continue our efforts to advance the state of the art for frictionless private communication, in our own app and in others. We're excited about the future of Signal Protocol and the places it is going," said Lund.
Signal is an open source technology developer by Open Whisper Systems that prioritises privacy.
Signal messages and calls are end-to-end encrypted and "painstakingly engineered to keep your communication safe", the company said.